Senitria Hampton Monk
Realtor®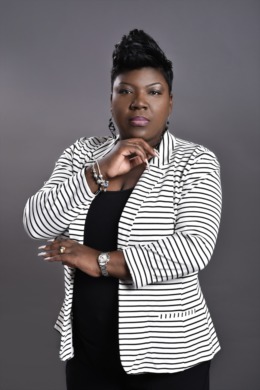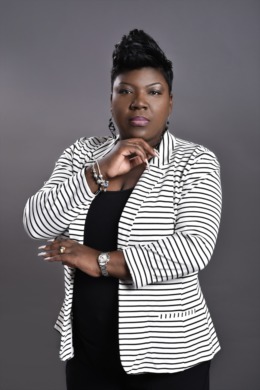 Senitria Hampton Monk is currently the Supervising Broker/Owner of our Wyandotte Branch office located at 5010 State Avenue in Kansas City, KS.  She has been licensed in real estate since April 2003.  Her knowledge consist of years of combined experience in real estate sales, asset/property management and REO/Foreclosure/Loss Mitigation Asset management.  Her commitment is to confidently offer her buyer/seller clients excellent customer service, the most up to date practical industry knowledge, and professionalism.
Why should you work with Senitria as opposed to any other agent?  She Guarantees her services!  
SELLER's:
60-Days or FREE - If she doesn't sell your home in 60 days of listing, she'll sell it for FREE!

Guaranteed Sale Program - Your hold sold guaranteed or she'll buy it!

Move Up and she buy's for CASH!
BUYER's:
VIP Buyer Program

If You're Not Satisfied With Your Home Purchase Within 

18

 Months, She'll Buy it Back.

Buy ANY of Our Listings and if Not Satisfied, She Will Sell FREE!!!
These are just some to name a few!  If you want to know more about her guaranteed service, give her a call today!  NEVER buy (or sell) SOLO when your Wingman is just a phone call away!
Please Read REALTOR ® COVID SHOWING GUIDELINES TO KEEP YOU AND ALL OUR BUYERS AND SELLERS SAFE:
When showing a house:
Please limit to only the actual buyers to go inside the home whenever possible (please refrain from bringing children or other family members - or plan to have them wait outside.)
Wear a mask 
Remove shoes at the front door (please wear slip-on shoes when possible)
Refrain from touching anything - The licensed agent will open any door knobs and turn on the light switches with the use of a gloved hand or disinfectant wipe.
No one displaying symptoms to go in the house. (coughing, fever, difficulty breathing, etc)

Al mostrar una casa:
Limite solo a los compradores reales para que entren al hogar siempre que sea posible (evite traer niños u otros miembros de la familia, o planee hacer que esperen afuera).
Use una máscara
Quítese los zapatos en la puerta delantera (use zapatos sin cordones cuando sea posible)
Abstenerse de tocar cualquier cosa: el agente con licencia abrirá las perillas de las puertas y encenderá los interruptores de luz con el uso de una mano enguantada o una toallita desinfectante.
Nadie mostrando síntomas para entrar en la casa. (tos, fiebre, dificultad para respirar, etc.)